SUPPORT US BY VISITING OUR "MY CAUSE" PAGE
Courtney James Category A Scholarship Recipient 2017 I am now currently half way into my Bachelor of Midwifery. I am now a second year and I am loving every minute of my hospital placement and university content. I am currently doing 3 shifts a week at various...
read more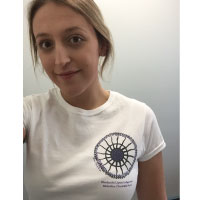 Claudia Towers Category A Scholarship Recipient 2017 My name is Claudia Towers and I received a Rhodanthe Lipsett Indigenous Midwifery Charitable Fund scholarship in 2017. I am currently a second year Midwifery student at the University of Newcastle. Since receiving...
read more
We Need Your Support!
If you would like to support our cause please visit our fundraising page at "mycause" to make a donation.