SUPPORT US BY VISITING OUR "MY CAUSE" PAGE
Welcome
Rhodanthe Lipsett's dream is for all First Nations women to have improved pregnancy and birth outcomes by having the benefit of care from First Nations midwives.
By establishing Rhodanthe Lipsett Indigenous Midwifery Charitable Fund ("The Fund") we aim to make a contribution to both 'a better start in life' and 'Closing the Gap' for all Aboriginal and Torres Strait Islander mothers and babies.
The fund is inspired by the stories from Indigenous women in Australia, New Zealand and Canada, where Indigenous midwives provide culturally appropriate care in the same language as that of the women accessing care.
Our Partnership with Huggies
Huggies® proudly provides ongoing support as a valued partner of RLIMCF.
Together, we've created our special Huggies® Sister Scrubs uniform for First Nations Midwives to wear as a symbol of pride and to champion the need for greater representation of First Nations Midwives within communities throughout Australia, to provide vital care, that reflects the cultures, histories and backgrounds from which Aboriginal and Torres Strait Islander babies are born. To provide the best care for baby, we need to care for the people who look after them too.
2023 SCHOLARSHIP RECIPIENTS
The Rhodanthe Lipsett Indigenous Midwifery Charitable Fund is pleased to announce the recipients of the 2023 scholarships:
Category A ($5000)
Brealyn Morton
Courtney Jade Peleseuma
Elizabeth Vera Beckett
Samantha Palmer
Giembra Manning
Cori-Jasmin Mills
Katrina Bon
Cassandra Louise Virgen
Shakira Pedro
Kaleisha Pilkington
Kirsty Timbery
Category A Part-time ($2500)
Stacey Markham (Part-time)
Tiala Nona (Part-time)
Category B ($1000)
Maddison Scholefield
Storm Henry
Tanisha Springall
Rachel Whiting
Leona McGrath
Kady Lee Colman
Katie-Jane Squires
"Your support will help improve the birth and early parenting outcomes for First Nations families."
Brealyn Morton, 2023
I am a second year Midwifery student and mum of 2 beautiful daughters. It is my greatest goal to partner with mob to build a maternity system that is culturally safe and without the underlying discrimination that is currently seen. I want to pave the way to change so both of my girls will have a better standard of maternity care when they reach their journeys of motherhood.
This scholarship will fund my ongoing costs with textbooks and placement and relieve the stress of having to work additional hours to be able to afford what I need.
Courtney Jade Peleseuma, 2023
I am a proud Muluridji woman and mother of 6 children aged 3-19 years. I acknowldege my ties to the Kokomini, Yirrigandji, Djabugay tribes and South Sea Island heritage. I feel that when I become a midwife I can help all women but I want to be a welcoming face when our Mob come to birth. I want them to feel safe and leave having had a beautiful birth experience. I believe that birth is magical and that to be a keeper of birth is sacred.
I have been attending my work placement on my traditional country which is an hour and 20mins away. This scholarship will help cover expenses related to travelling to my work placements.
Elizabeth Beckett, 2023
My name is Libby Beckett, I am a proud Wadja woman from Woorabinda Central Queensland. I am a single mother of four children and currently living in beautiful Kaurna country in Adelaide SA.
I am in my third and final year of completing my Bachelor of Midwifery degree. I am so proud of myself for not giving up and making it to third year, it is one of my biggest accomplishments so far (besides having children). I am the first in my family to attend university, I value education and I hope to encourage my children, all my family, friends, and my deadly mob in my community to get out there and give it your best.
With no support in South Australia and 340 hours of compulsory placement approaching, this scholarship means I will be able to afford a return flight for my mother to help me. It will mean I can attend early, late and night shifts without leaving my girls home alone. I will be able to service my car, pay for parking and fuel to enable me to attend placement without stress.
Category A ($5,000) Scholarship Recipient, 2023
Samantha Palmer, 2023
I am a proud Iningai, Kuungkari and South Sea Islander woman currently in second year at Griffith University's Bachelor of Midwifery program. As a proud Aboriginal woman, I learnt about birthing, reproduction and Women's Business from my mother, grandmothers, and aunties. I grew up in women's circles talking about women's business and it is through this experience throughout my life that my passion for midwifery began. I am motivated to contribute in a positive way to address the issues facing Indigenous women throughout their birthing journey. I am completing my placement in the Birthing in our Community (BioC) Indigenous Midwifery Group Practice, Jajum Bajara. I also work as a First Nations Undergraduate Student in Midwifery at Ipswich Hospital.
This scholarship will assist me with my everyday living and travel expenses, while undertaking clinical placement and intensives at university. It will also help purchase my midwifery textbooks to support me in my learning.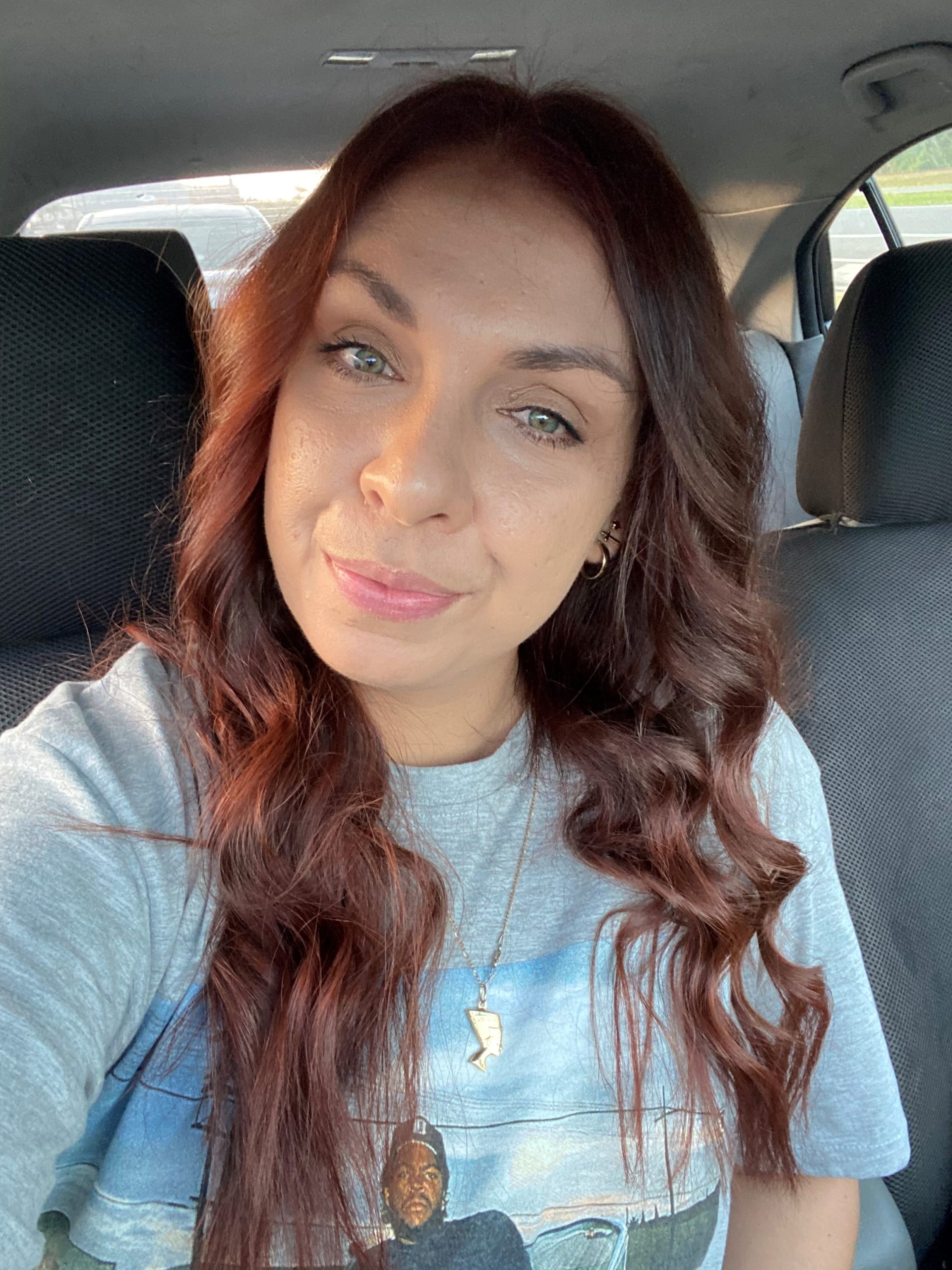 Giembra Manning, 2023
My name is Giembra, I am a Kuku Yalaji woman living in Mossman, North Queensland. I am a mother to five boys and started my journey to become a midwife in 2018. I want to help First Nations women experience continuity of care and maternity care that is culturally safe.
We have no holiday or after school care where I live and no extended family to help. This scholarship will help support me to pay for a nanny whilst I go out on clinical placement.
Cori-Jasmin Mills, 2023
I am a disability support worker and Mum of three, currently studying towards a Bachelors in Midwifery with the Weemala unit at ACU Brisbane. I am a Torres Strait Islander woman, born in WA, raised in Mackay QLD. When I am not studying, I spend my time looking after my kids, as well as my nephews and nieces. I have a passion to help support Indigenous women in my community. I hope to create a safe environment for the mothers and provide the care that they need.
This scholarship will allow me to buy a new computer, textbooks and will mean that my partner can take some time off to be with our children when I go on clinical placement.
Katrina Bon, 2023
I am a strong Indigenous woman living in a remote community Island in the Torres Strait. My Island Home is Thursday Island, but my ancestry and connection are to Murray Island and Masig Island.
My Partner David and I have 5 beautiful children aged 11, 10, 6, 4 and 2. I'm pursuing my midwifery studies full-time at Australian Catholic University. I have encountered many obstacles while attempting to study online full-time from a remote location. I have made decisions and made sacrifices that have impacted my entire family. Numerous trivial issues arise when studying remotely, such as no internet for days without warning, flights being cancelled the day before you must leave the Island to attend placement, and a limited selection of stationary and study equipment sold on the Island. The biggest challenge I encounter is having to leave my kids for extended periods of time so that I may attend placement in Cairns and residential in Brisbane.
This scholarship means I can afford to take my children with me when I leave the Island for placement and pay for daycare in Cairns. This way my partner won't miss work. I can afford to feed my family comfortably and I can purchase a much-needed laptop and stationery.
Cassandra Virgin, 2023
My name is Cass, I was born in Victoria on Gunaikurnai country, but have resided in Redcliffe and Sunshine Coast Gubbi Gubbi Kabi Kabi country since I was young. I currently reside in Peregian with my husband and our three sons aged eleven, nine, and seven. I spend most of my time studying, attending clinical placement at Caboolture hospital and running around after three sports obsessed boys.
My primary goal is to become an experienced Midwife to provide culturally safe care for Aboriginal and Torres Trait women. I would love to work privately in an Indigenous MGP model.
This scholarship will allow me to complete clinical placement, easing the financial burden of commuting 140kms daily for my required 70 shifts.
Shakira Pedro, 2023
I am a proud mother of three from the communities of Cherbourg and St. Pauls, Moa Island within the Torres Strait. I am currently a third-year midwifery student studying through the Away from Base program via Australian Catholic University. My passion for midwifery stems from my long lineage of strong and resilient women from both sides of my family. My goal is to empower Indigenous women and families through maternal and infant care. When registered, I plan to return to my remotes communities to facilitate and practice midwifery and assist in reintroducing birthing on country for my specific communities. My ultimate goal is to decrease the gap in maternal and infant mortality and morbidities between Indigenous and non-indigenous women and infants.
I live in a one income household. I use family members laptop and desktops as I currently do not own a laptop. I will use the scholarship funds to purchase a laptop and all other study related materials I require throughout the last year of my studies.
Kaleisha Pilkington, 2023
My name is Kaleisha Pilkington and I am a proud Bindjareb Nyoongar, Martu and Palyku woman, living in Perth. I am raising 6 amazing humans as a single Mum, 5 daughters and 1 son, with the help of my beautiful Mum and family.
I always knew I wanted to be a midwife, a calling made even stronger after birthing my children. In between raising kids and working to support them, I didn't have the time or mental energy to commit to the degree, so I put it off for years. I watched my Aunty soldier through her Bachelor of Midwifery while raising her 6 sons and it really inspired me. I am currently in my third and final year of a Bachelor of Midwifery externally through Charles Darwin University. I am a firm believer that Aboriginal and Torres Strait Islander babies should be born into the hands of Aboriginal and Torres Strait Islander Midwives, and I hope one day I inspire another woman to become a Midwife, the way my Aunty has inspired me.
This scholarship will support me by paying for essential textbooks, uniforms and for assistance during the 17 weeks of unpaid placement required in final year. It will relieve some of the financial stress that so many students feel, to allow me to focus on completing my degree.
Kirsty Timbery, 2023
My name is Kirsty Timbery, I am a 35-year-old woman from Nowra on the South Coast of NSW I'm a proud Yuin (my mother's country) and Wiradjuri (my father's country) woman, I am a mother of 4 kids 2 boys and 2 girls. I current am employed at Waminda South Coast Women's Health and Wellbeing Service in Nowra as an Aboriginal Health Practitioner, I love working for my community, while working within the clinic I was able to work closely alongside the midwives where I was able to see the hard work they put into caring for our women, babies and their families which definitely helped me make my decision of studying midwifery. I have started this year studying Bachelor of Midwifery (Away from Base) at the Australian Catholic University in Brisbane. I attend blocks throughout the year, and it can be tough having to leave my family, but I know it will be all worth it once I complete my degree.
I will be able to provide midwifery care within my community to improve outcomes of future health during our first nations women's pregnancy and birth journeys.
This scholarship will be a big help by supporting me to be able to travel away from my family to study and provide all of the resources that I will need during my study.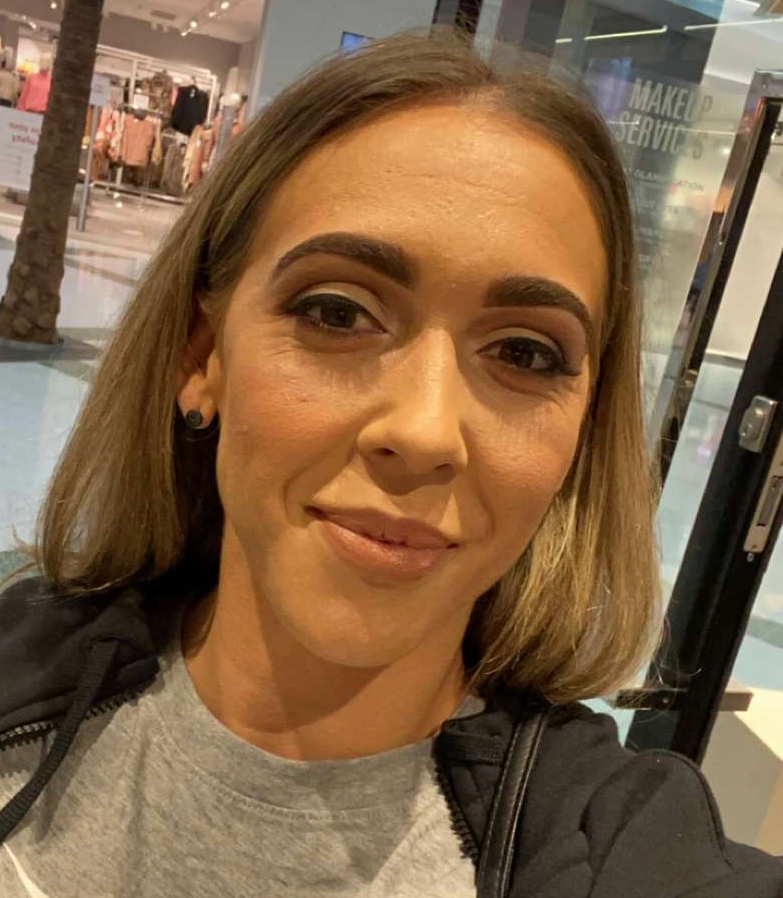 Stacey Markham, 2023
I am an Aboriginal woman who was born and raised on Darkinjung Country. My family is originally from Cowra – Wiradjuri Country and Wallaga Lake – Yuin Country. My vision is to provide care to First Nations' women and assist in better health outcomes for their babies, giving them the best start in life, increase the number of Indigenous midwives in Australia and encourage birthing on Country.
This scholarship will assist me to pay rent, household bills, car expenses during my unpaid clinical hours and assist with study expenses.
Tiala Nona, 2023
My name is Tiala Nona, I am a proud Torres Strait Islander women . I currently reside a in small town in Far North Queensland called Tully, which I grew up in. I am mother blessed with two beautiful little boys. I am currently in my second year of a Bachelor of Midwifery at the Australian Catholic University in the Away from base program.
Becoming a midwife is something I have wanted to be since high school and my personal birth experiences strengthened my drive to complete midwifery studies.
This scholarship will support me by easing financial stress, including buying textbooks and helping with travel cost for upcoming placement and for travelling to Brisbane for University.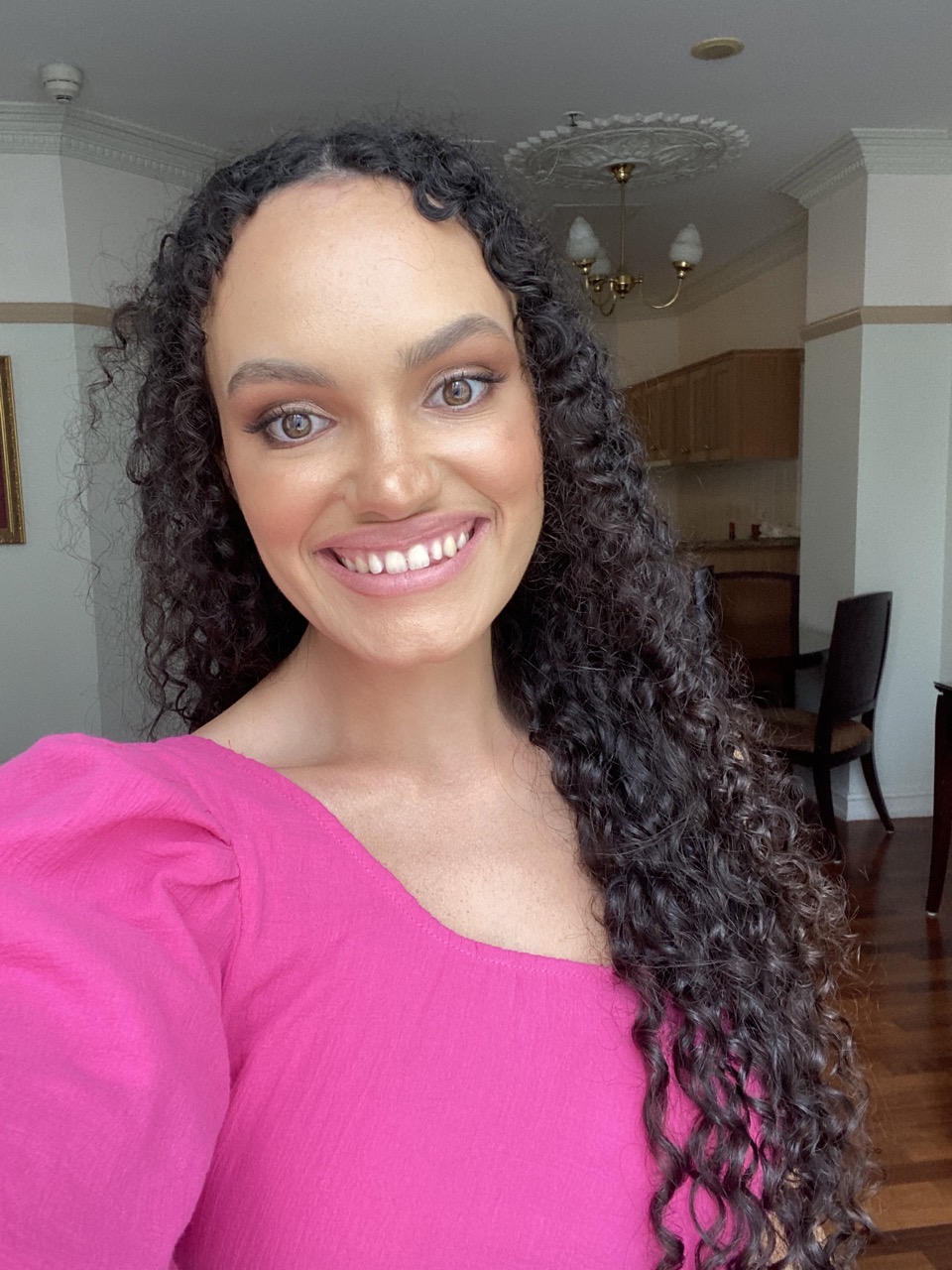 Maddison Scholefield, 2023
My name is Maddison Scholefield and I am a Torres Strait Islander woman from Mabuiag Island. I grew up in Cairns and moved to Brisbane after graduating high school to pursue my dream to study midwifery. Upon graduating Griffith University late last year I was successful in obtaining a graduate midwifery program job working in MGP in Innisfail, a small rural town in Far North Queensland
This scholarship will contribute to my attendance at the "Our Ways: First Nations Nurses, Midwives, and Students Workshop". This workshop, run by The Office of the Chief Nursing and Midwifery Officer and CATSINaM will bring together First Nations nurses, midwives, and students from across Queensland for strategic conversations about First Nations nursing and midwifery workforce, education, and leadership.
Storm Henri, 2023
My name is Storm, I am Pitjantjatjara on mum's side and Koori on dad's side. I've been born and raised off country on Gunditjmara and Kaurna land, now living in Naarm for about 10 years for university and work.
I'm currently enrolled in the Master of Primary Maternity Care through Griffith University. This trimester, I am completing the advanced breastfeeding unit and intend to apply for the IBCLC exam in next 12 months. This scholarship will assist me with expenses relating to my studies and will contribute to IBCLC exam fees.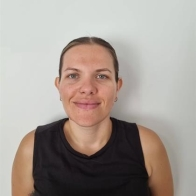 Tanisha Springall, 2023
My name is Tanisha Springall and I am a proud Kamilaroi woman, and mother of 1 young boy with another on the way. I have been a midwife for 7 years and I am currently working as the First Peoples Midwifery lecturer at Griffith University. I recently completed my Master's degree and am interested in being involved in further research to support improving outcomes for our women and babies.
This scholarship would contribute to undertaking the 'Murra Mullangari: introduction to Cultural Safety and Cultural Humility program', developed and provided by CATSINaM.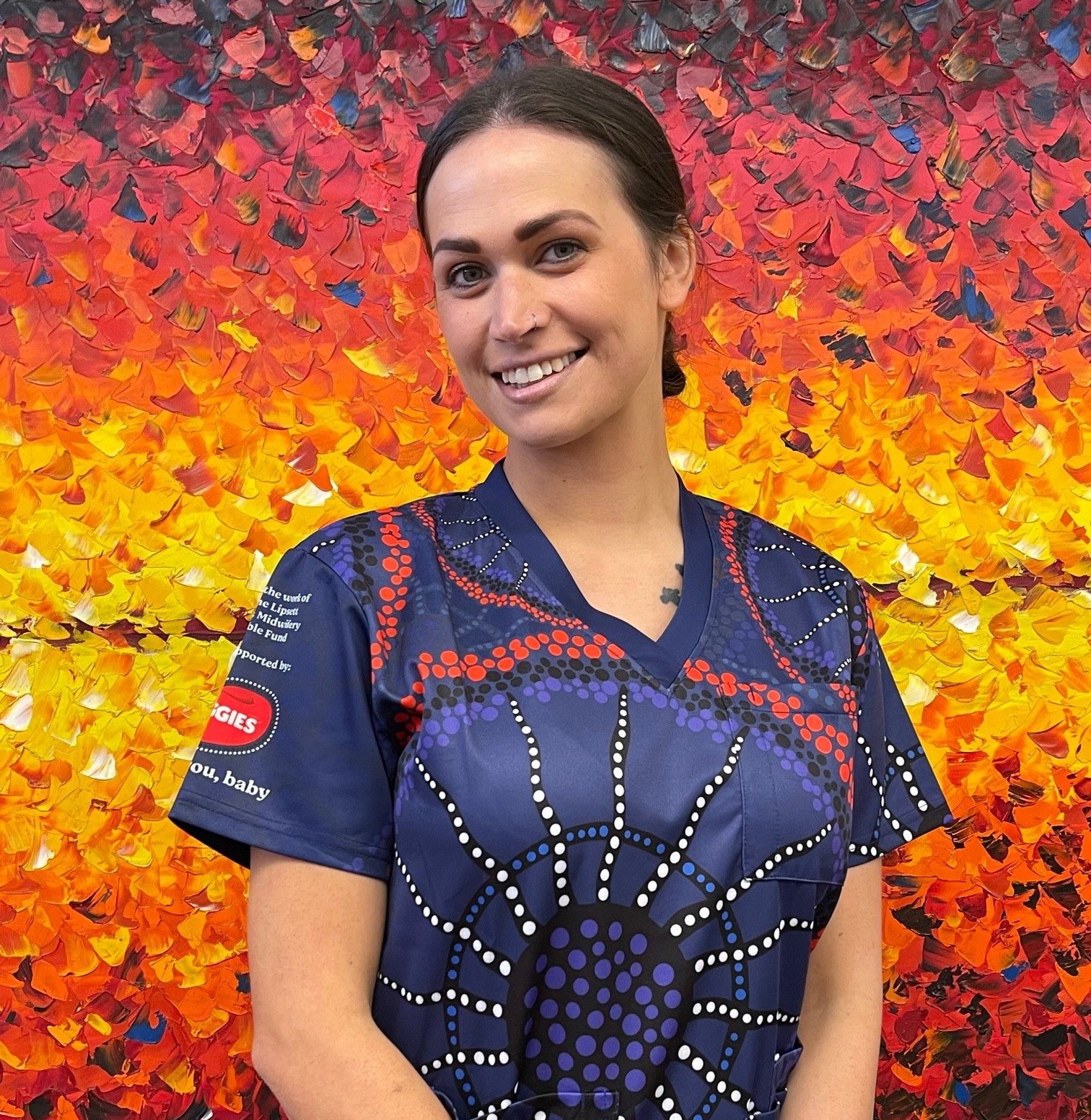 Rachel Whiting, 2023
I am a proud Barkindji woman, mother of three wonderfully unique children, and a Registered Midwife. I am currently working at Greater Western Aboriginal Health Service in the Australian Nurse-Family Partnership Program and have been approached by management to be project lead to set up an Antenatal Clinic for the Aboriginal and Torres Strait Islander women and families in the Mount Druitt/Blacktown/Nepean areas.
This scholarship will allow me to attend the 2023 ACM National Conference in Adelaide (September 2023).
Leona McGrath, 2023
I am a proud Aboriginal woman from the Kuku Yalanji and Woopaburra people of Queensland. I have grown up on Gadigal Country and am currently residing on Dharawal land at Little Bay in Sydney.
I have over 16 years of experience working in Aboriginal health in both Government and non-Government sectors. I have a Bachelor of Midwifery and am currently undertaking a Masters of Indigenous Health research degree.
I am passionate about the health and well-being of my people and communities and strive to do what I can to improve health through ensuring equitable outcomes.
This scholarship will assist my study expenses as I work towards my Masters of Indigenous Health (Research) at the University of Technology, Sydney.
Kady Coleman, 2023
My name is Kady, I am a proud Wiradjuri woman on my grandfather's side and proud Kamilaroi woman on my nanna's side.
I have been a registered midwife for over 2 years, going into my third year. I love working alongside and supporting mob, it is a passion to be a part of closing the gap, especially in maternity services and being a proud Aboriginal midwife, I hope I can be apart of positive change for the future.
This scholarship will support me to attend the 2023 CATSINaM conference, Implanon training course and 'Care of the Critically Ill Obstetric Patient – Mater Health' course.
Katie-Jane Squires, 2023
I am a proud Gomeroi & Gubba Birri woman. I have recently completed my Bachelor of Midwifery with ACU Brisbane. I am a mother of 6 girls and 1 grandson. I am currently in transition to move back to Gomeroi country (Tamworth) to work as a first nations midwife and to reconnect to my mother's country.
My goal as a midwife is to work with First Nations women and their families during moments of profound transition and change. I want to be able to empower women to make choices about their bodies that bring them health, confidence and strength.
This scholarship will support me to attend the 2023 CATSINaM conference.